Washoku -- Japanese cuisine -- is registered as an UNESCO Intangible Cultural Heritage.
For dinner, you will be served the pinnacle of Japanese cuisine, Kyo-kaiseki-ryori, in the comfort of your room.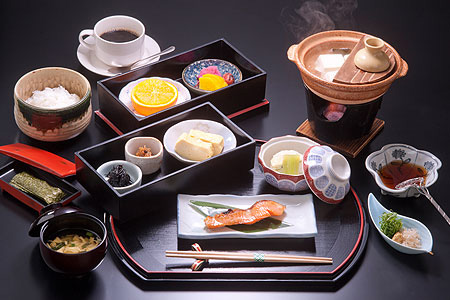 Breakfast on the first morning features Kyoto's renowned boiled tofu and a host of other healthy delicacies that have given Japan its reputation for longevity.
An American breakfast is served on the second and subsequent mornings.